Overview
Netsense is a temperature monitoring system. One sensing unit can support up to four temperature probes. Acquired temperature data from probes is sent to the server, www.mmnetcenter.com, through the Internet.
By clicking onto www.mmnetcenter.com users can see their data from anywhere with a web browser. Our unique and user-friendly web application gives users ability to get their data in an easy to read graph, download raw data files, and set the temperature range for each probe. Our system will send email or SMS alert to users if the temperature is out of range.
Applications:
Cold room / Regrigerator
Server room
Hotel
Hostpital / Pharmaceutical
Warehouse
Museum
Aquarium
Features
Web based application on www.mmnetcenter.com, no software installation
Email and SMS alert
Downloadable data stored on www.mmnetcenter.com
Digital probe, zero calibration
No extensive wiring, using existing LAN and the Internet
Sensing unit setup via web browser
Optional humidity / pressure sensor
Supporting both DHCP and static IP
MM-link port for customized applications, Ex. turning on/off appliances
Specifications
Ports: LAN x 1, Probe x 4, DC-jack x 1, MM-link x 1
Dimension: 12.5 x 7 x 2.8 cm
Weight: 101.5 g.
Power adapter: 12 VDC / 0.5A, switching
Probe: digital sensor, range from -50˚C to +120˚C
Probe resolution: 0.1˚C step
Accuracy: 0.5˚C from -10˚C to +85˚C
Netsense concept
A big picture of Netsense System.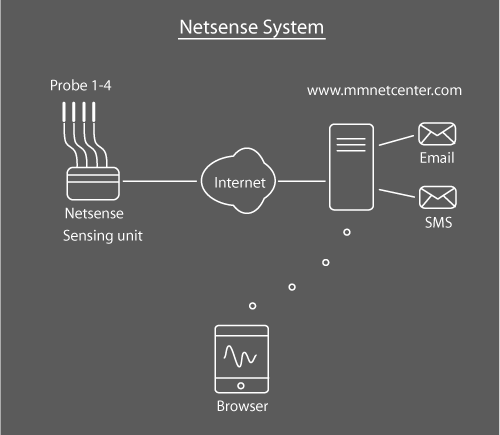 Photo gallery
Front view, side view, and back view
Probes and cable connection
Screen shots from web based application on www.mmnetcenter.com and Netsense Sensing Unit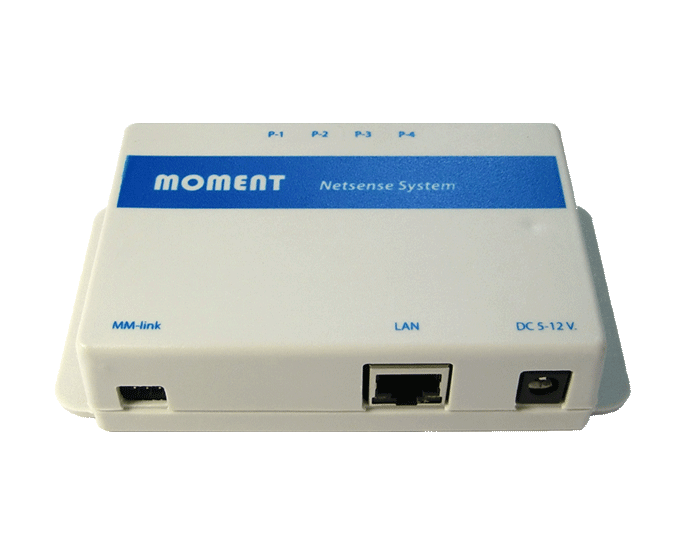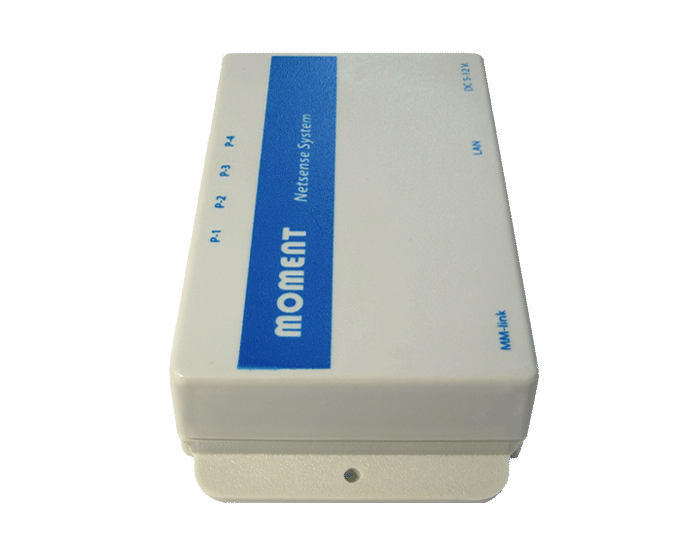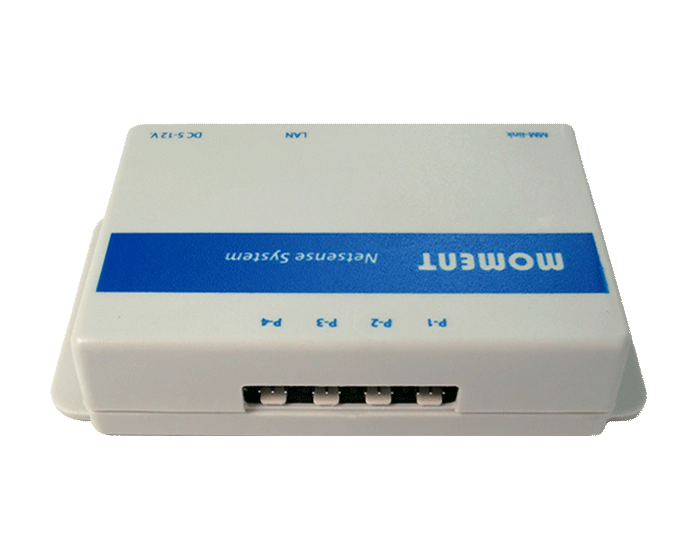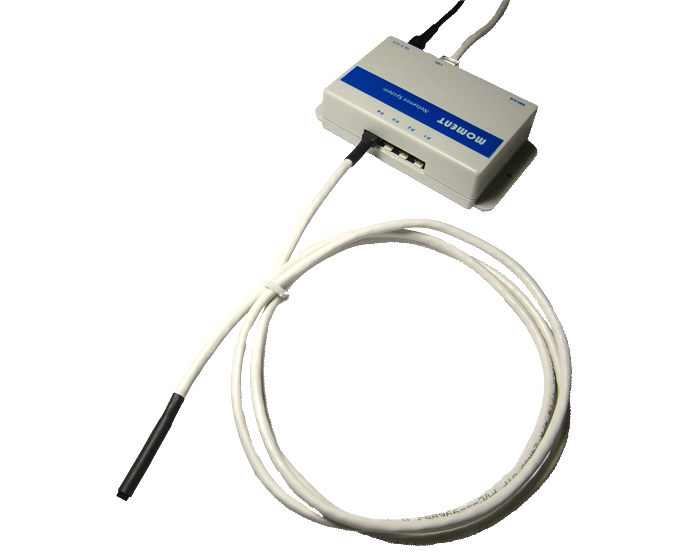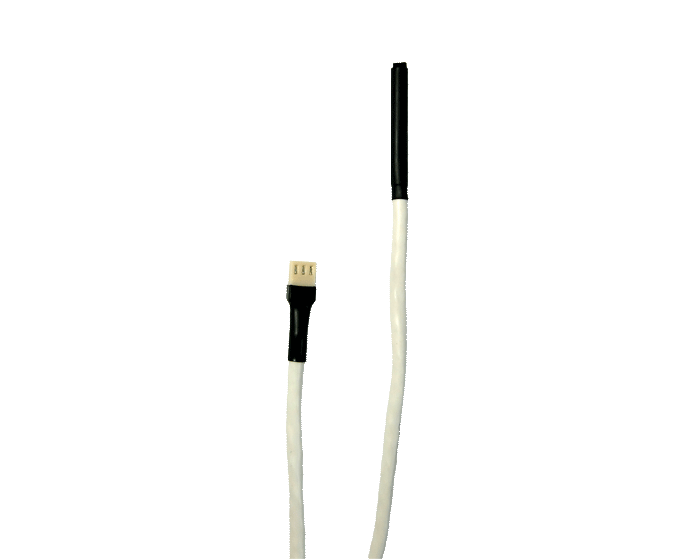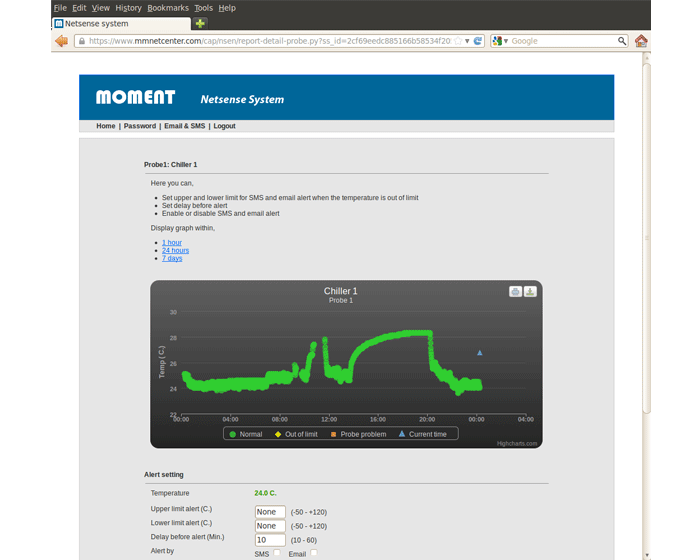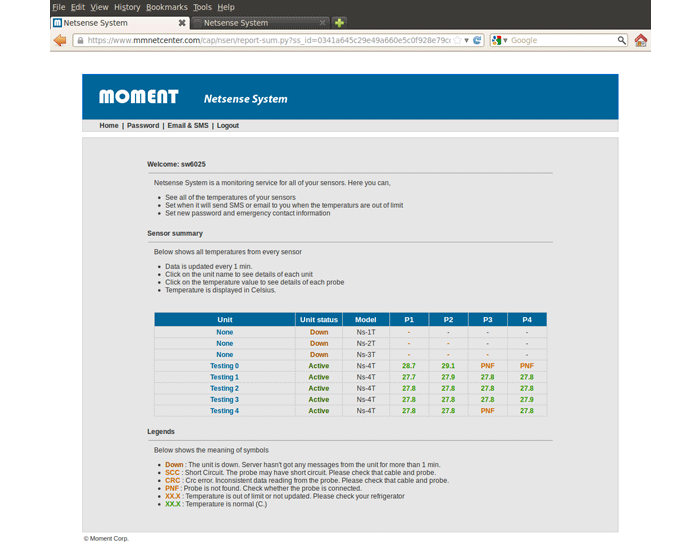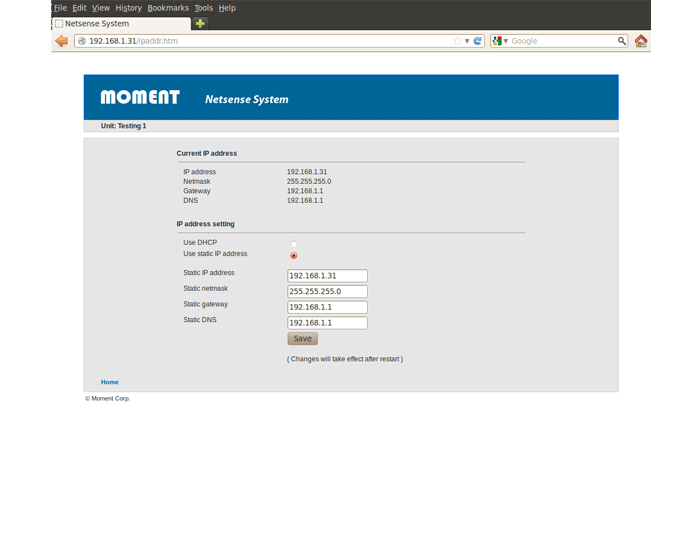 Documents