Overview
Netsync-5625 is a high precision network clock that synchronizes to worldwide NTP servers. Utilizing both existing LAN and the Internet to obtain high precision time from atomic clock, Netsync can display the same time in every building, even if the buildings are located in different geographical areas of the world.
A simple login to our websites enables users to check the status of their clock. Setting time zone is easy through a web browser. In addition, our non-stop web application will send an alert via email to the user if the clock is out of sync.
What are atomic clocks? In short, they are the most accurate type of clock known in the world and used as primary standards for international time distribution services. National Institute of Standards and Technology in many countries uses atomic clocks to maintain the precision of time. Industries like satellite, GPS navigation, and broadcast, for instance, now utilize the precision of atomic clocks.
Netsync can be used in various industries. For instance:
Business
Financial institute
Healthcare
School / University
Government
Police and military
Features
Automatic time adjustment with NTP servers
Stay accurate on both hot and cold weather, using TCXO (Temperature Compensated Crystal Oscillator)
Automatic brightness adjustment
Flicker-free LED circuit, providing soft steady light effect
Web base configuration from anywhere with password protected
Support both DHCP and static IP
Group monitoring and email alert from www.mmnetcenter.com
Battery backup for continuous timekeeping
No extensive wiring, using existing LAN and the Internet
MM-link port for customized applications, Ex. turning on/off appliances
Sleek design using aluminum material
Specifications
Display: HH:MM:SS
Ports: LAN x 1, One-pulse-per-sec output x 1, DC-jack x 1, MM-link x 1
Switch: IP address switch
Dimension: 56 x 25 x 3.5 cm
Weight: 2.2 Kg.
Power adapter: 12 VDC / 1.3A, switching
Accuracy: 2ppm from 0˚C to +40˚C
Accuracy: 3.5ppm from -40˚C to +85˚C
Front cover material: Aluminum
Back cover material: Powder coated steel






Netsync concept
A big picture of Netsync System.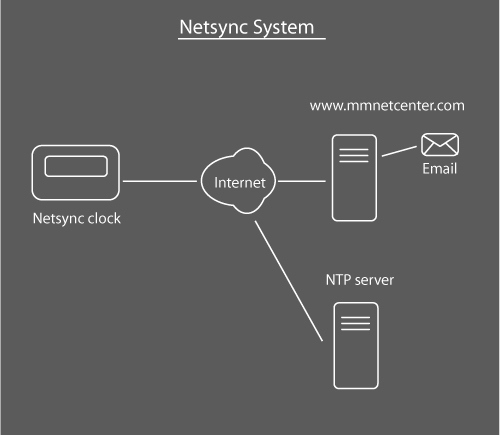 Photo gallery
Sleek design
Front view, side view, and back view
Screen shots from web based application on www.mmnetcenter.com and Netsync clock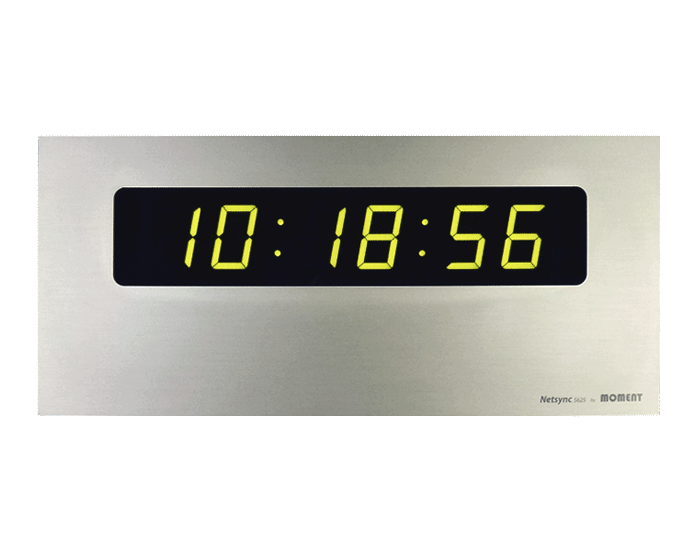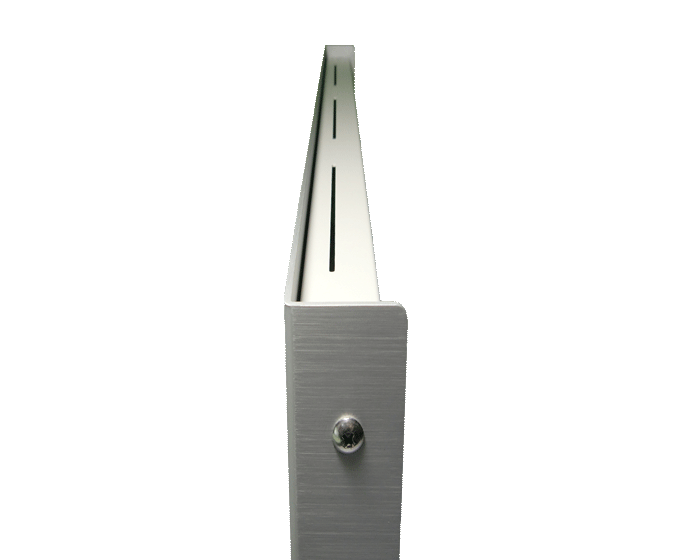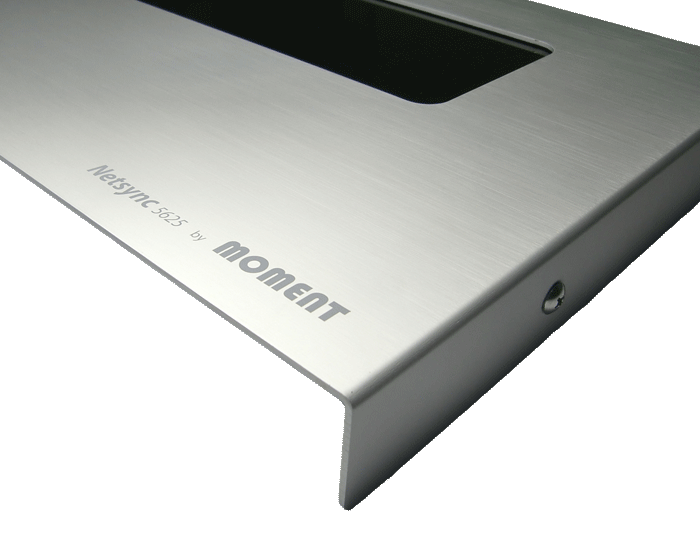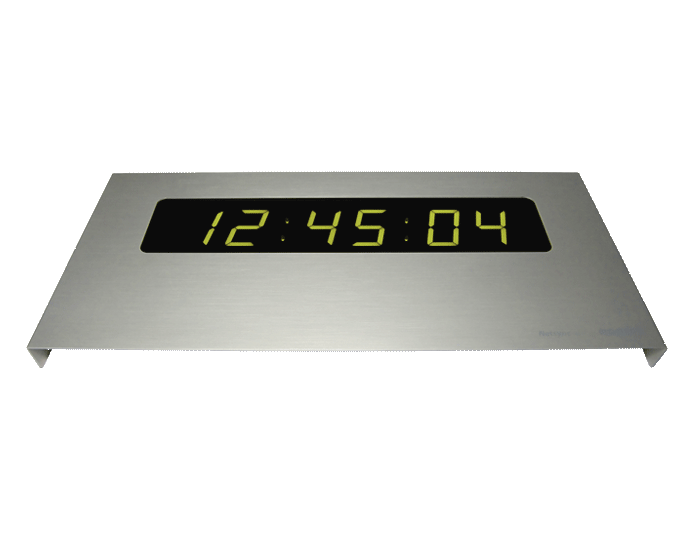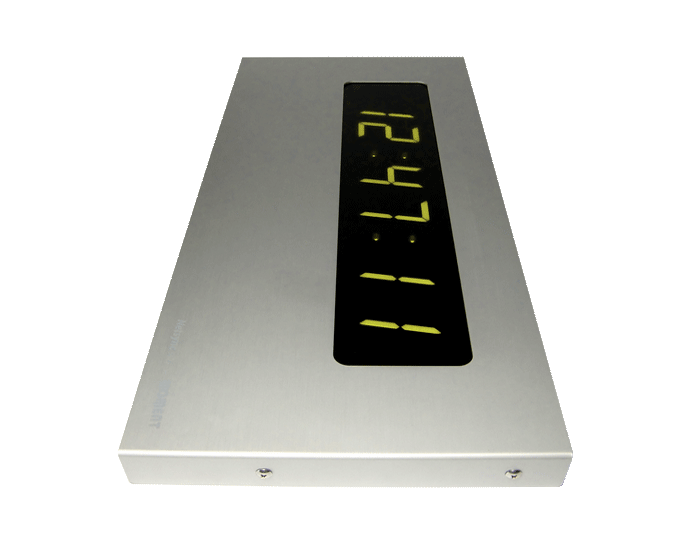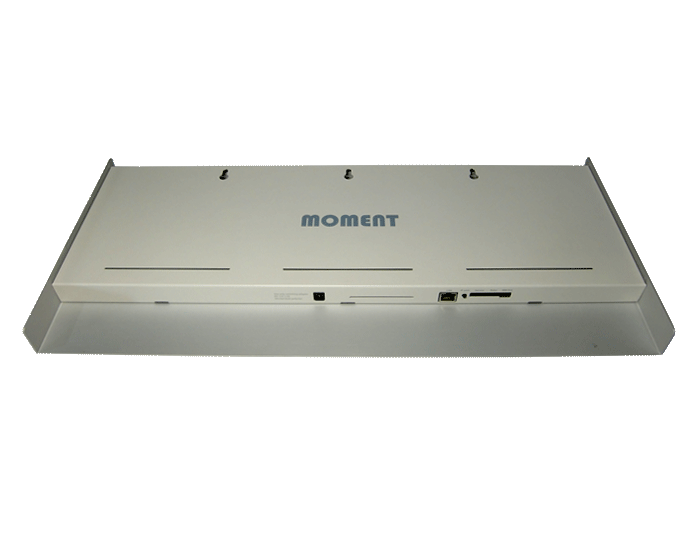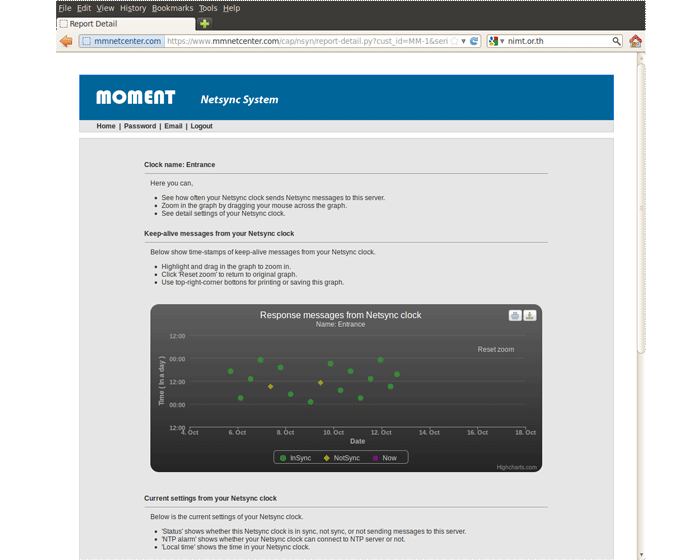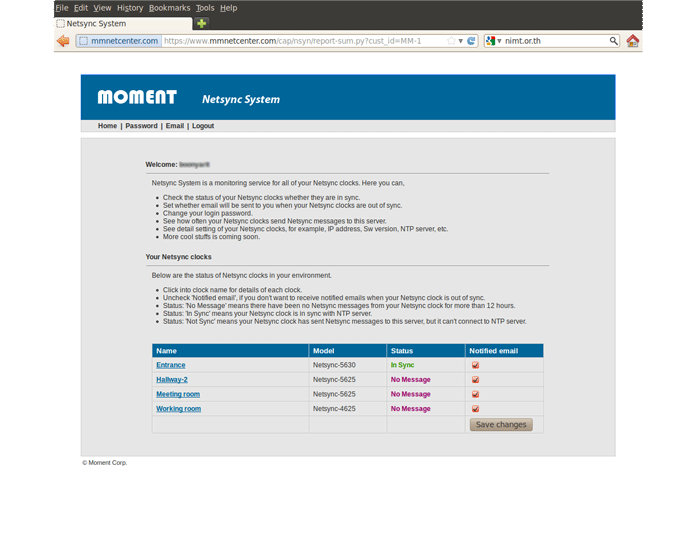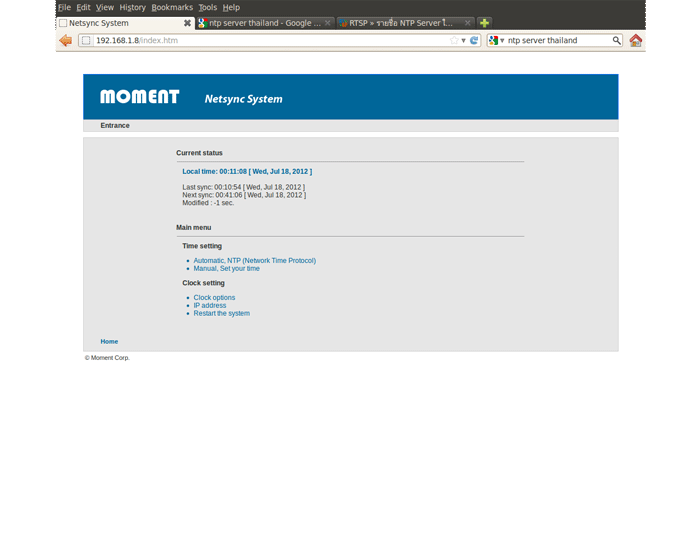 Documents